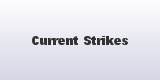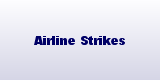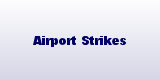 Tokoyo Narita Airport Strike ストライキ by:-

Lufthansa Airlines, Air France, Alitalia, Finnair, Qantas, Air India, Air Canada, KLM, Air Tahiti Nui all of these airlines have financial and employee contract problems.

Custom Search
Airline flights from Japan Narita International Airport. Yes, your long-haul flight is a go but what about your connecting flight in Europe?

​​27 February 2017 You should know about some European aviation strikes you might be flying into.

Air France cabin crews threaten strikes in March as with Finnish aviation unions and Italian general public transportation strike follow along 
www.easytravelreport.com
Old strikes from 2016

French air traffic control strikes, General Strike and Air France strike! Will effect your flight flight from Lille Airport.

---

Strikes from 2014

Italian general strike planned for 14 November, 2014 for 24 hours.

September 2014 has seen strikes by Italian airline Alitalia, Air France and German Lufthansa Airlines. These strikes are going on in Europe right now. Thousands of Lufthansa passengers world wide have been sleeping on cots at the airport, Frankfurt Airport included.

Other airlines you should keep your eye's on if you have a flight book with them. Finnair and Air India employees are due to be let go.

Who do you code-share with?

Here are some pages that we update when strike action is imminent. 

Frankfurt Airport Strikes

Stay in touch email us:-

contact@easytravelreport.com

Narita Airport and European Strikes